Last Wednesday, October 20th, 2021, Lucy Dacus and her Home Video Tour opened the first of two nights at Philadelphia's Union Transfer to a roaring weeknight crowd. Following local opener Shamir, Dacus and her band brought their signature somber, folksy brand of indie rock for a 2-hour set. The audience hung on every enchanting note she sang, shouting along to iconic choruses as if it were their own stories.
Dacus opened with "Triple Dog Dare" and "First Time" – two tracks from her latest record Home Video. Her third album, released this summer, is a memoir of her coming-of-age in the suburbs of Richmond, Virginia. The lyrics reflect a constant dialogue between queerness and faith, embracing feelings of awkwardness and isolation through her teenage years. It was a treat to hear her live, where her uncompromising emotion enamored a sold-out crowd of nearly 1,200.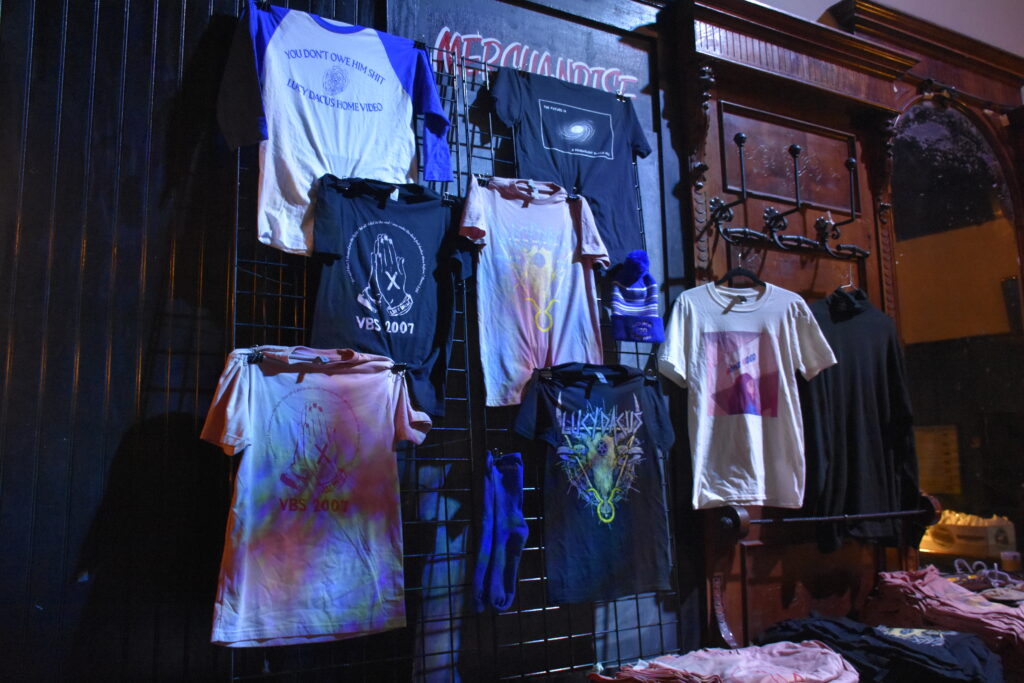 Although she grew up in Virginia, Dacus has recently called the City of Brotherly Love her home. In fact, the October 20th show was her first hometown show since moving to Philadelphia (where all but one of her bandmates have lived at some point or another, according to her monologue). Dacus has no problem making herself at home on Philly's stages, relating easily to fans like the one who shouted: "you mean everything to me!"
"I hope people yell that to you at your work," she replied. Later on in the show someone passed their rainbow pride flag fan on stage, which prompted Lucy Dacus to do an impromptu choreography with her mic in the other hand.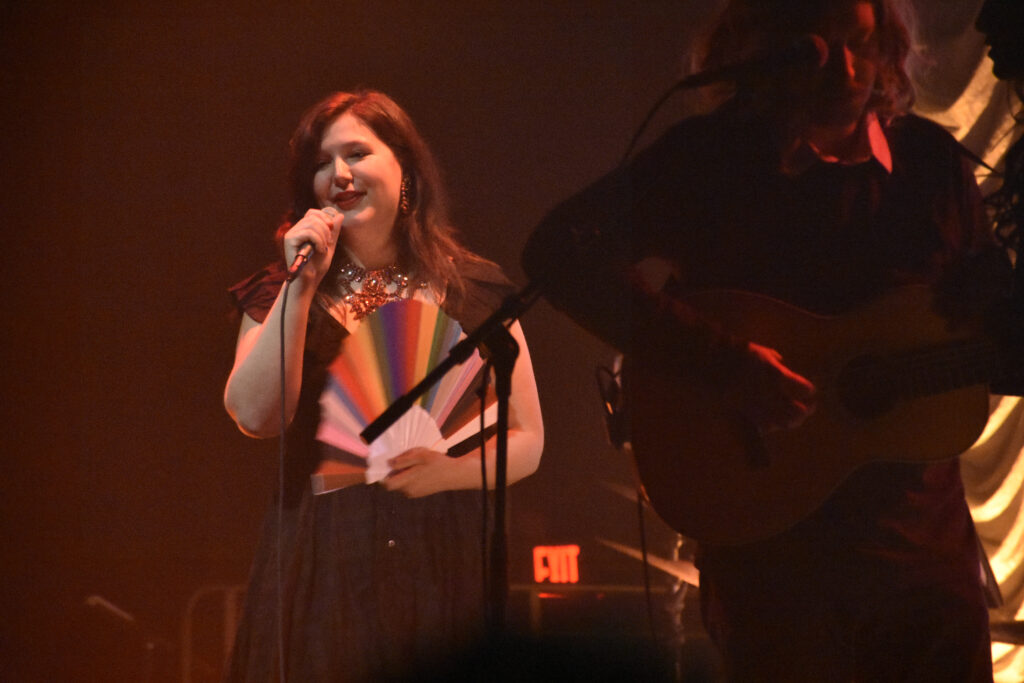 The set was a mix of tracks from throughout her career, but the songs from her newest record took center stage. Her live show paints a picture of how dynamic the music really is: a steady folk-rock rhythm underscores Dacus' ethereal vocal lines while accents of bluesy guitar licks cut through their space. Her performance of "VBS" – dedicated to those in the audience who went to Vacation Bible School – illustrated the intense range of emotions in her songs. When the line "There's nothing you can do but the only thing you found / Playing Slayer at full volume helps to block it out" came, the stage went red and I could feel that primal teen rage as the band rocked out for a moment.
While her backing quartet of musicians is nothing to gloss over, songs that featured Lucy Dacus' solo ability were what dazzled myself and many other concertgoers. Over graceful sustained synth textures, Dacus' voice easily carried the flood of feelings in her tunes. From within the crowd of congregants, it was as if Dacus was singing her sermon with a church organ backing her. How could you not feel bonded to a singer that pours her emotions out for everyone to cling to?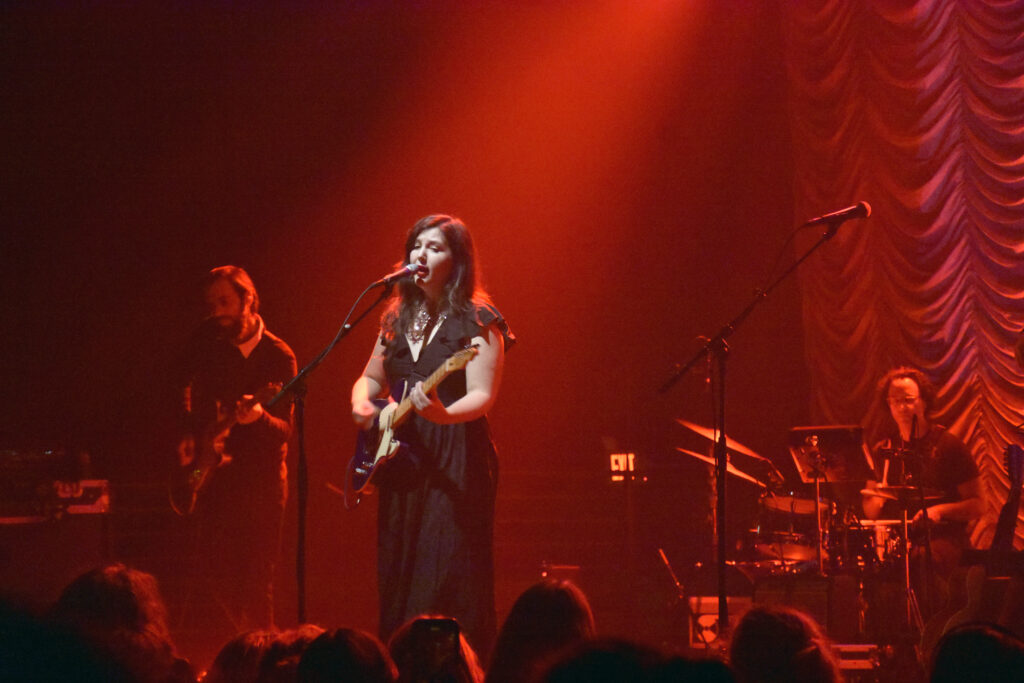 My highlight from the show was "Yours & Mine," a tune that was preempted with a show of thanks for each audience member being vaccinated and wearing masks. As the band glided through the song that was written in response to the 2015 Baltimore Freddie Gray protests, the "Take care of you and yours" line felt particularly poignant. Dacus is an artist who knows when to sing the right song at the right time. The show closed perfectly with "Night Shift," a song where Dacus' haunting voice lulls audience members until distorted guitars and driving drums leave nothing un-rocked. 
It felt like – at least for just one night – Union Transfer was the Church of Lucy Dacus. Her Wednesday night service encore was solo acoustic, with a cover of Regina Spektor's "Summer in the City" and a new, unreleased song that everyone obliged not to record. Dacus skips between the line of secular and religious constantly in her music, but ultimately carries a sacred weight in each line she sings. Welcome home, Lucy Dacus – we couldn't be happier to have you here.
Special thanks to Pitch Perfect PR for providing WQHS with press access to the show.