Trampled by Turtles has occupied a unique space in the canon of American music for almost two decades. Their breakneck brand of Appalachian folk music has shot them to the top of the Bluegrass charts but has sheltered them from mainstream country audiences. Their native Duluth, Minnesota, has embraced them as hometown heroes but estranged them from musical hubs in Nashville, Texas, and Appalachia. And as they enter their third decade of performing, supporting their brand-new album Alpenglow, they seem perfectly content to be a cult sensation.
Last Saturday night, they proved no different. Although they narrowly came short of a sellout, the band's sole piece of crowd banter was to thank the audience at the near-packed Fillmore for improving on the venue's first time hosting the band, a complete no-show. With two thousand fans choosing their show over what would be the finale of the Phillies' World Series run, Trampled by Turtles rewarded their fans with a career-spanning set that ranged from sparse, atmospheric compositions to light-speed hoedowns that united a crowd, and band, of misplaced country folk. (And two Phillies hats on their heads – poor Twins!)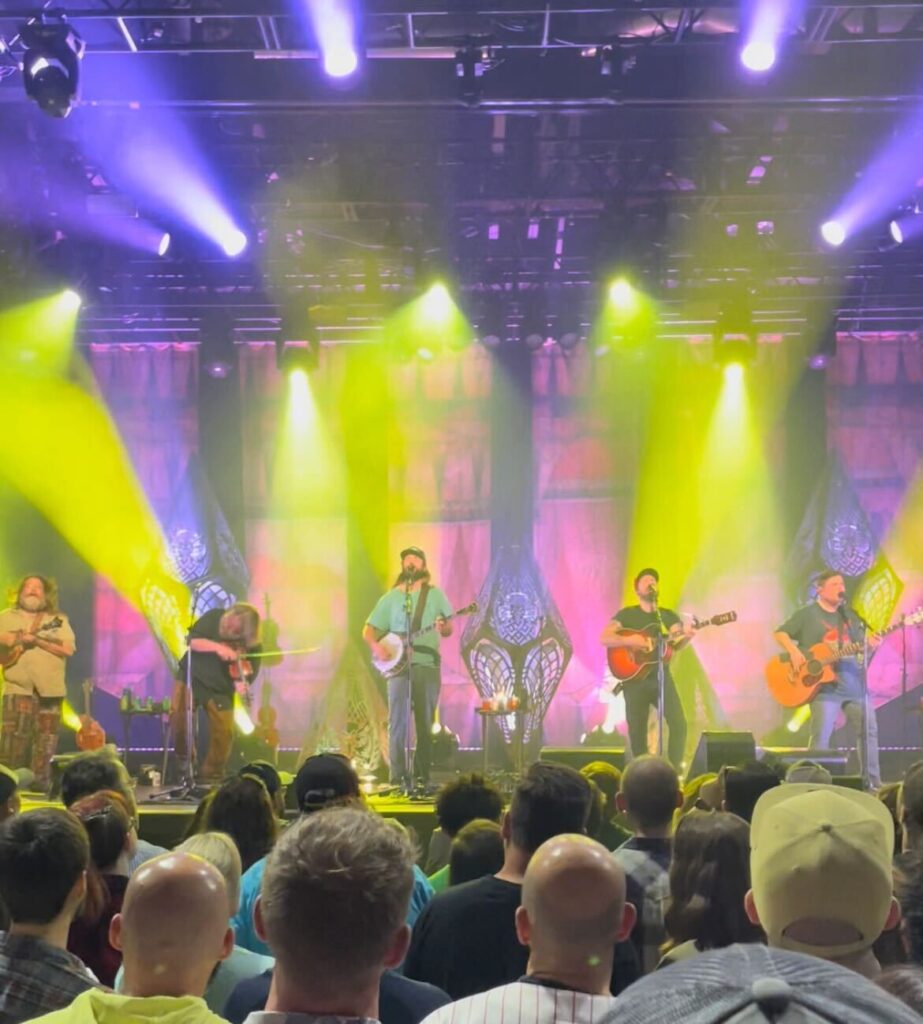 A plurality of the tracks covered by Saturday night's set was from the band's latest release, which, though barely a week old, is already proving a crowd pleaser, as the crowd swayed with rapt attention from the performance's opening "It's so Hard to Hold On," Alpenglow's first track. Perhaps it was the band's spirited instrumental jams or the transfixing light displays that engulfed the stage in swirling colors with every track – perhaps it was just the band's precise and soulful performance, but the crowd clung to lead singer Dave Simonette's every word, all the way through the band's most famous song, "Whiskey," which they saved for the encore.
Highlights weren't hard to come by on Saturday night, but there's no doubt that the show was at its best when mid-set songs like "Highway," "Burn for Free," and "Codeine" broke into feverish paces and set the crowd into a frenzy. In particular, "Highway" highlighted the band's instrumental virtuosity, with each member getting his own minute-long solo. It was a new song, but the warm familiarity of the band's old-time instrumentals made it a highlight of the night. "Codeine" was the undeniable highlight of the evening, however. Even twenty years after their first shows, Trampled by Turtles can still bring speed, noise, and undeniable power. The precision with which the band played at lightning speed was incredible, but the fact that their frenetic energy was matched by those in attendance was just as impressive.
The night may not have ended well for the Phillies, but for those that chose instead to watch six Minnesotan men in Phillies caps with fiddles, banjos, and mandolins, Saturday was a success.