When I was younger, I was really into EDM trap. A lot of the online culture was focused around unreleased songs that artists would play at live shows, and would get leaked one way or another. This was the only way I was involved, since I was too young to go to concerts. When one particular What So Not song got leaked, I would play a one minute snippet of it on repeat for weeks. I was obsessed. When the song finally came out a few months later, it was…fine? It really didn't live up to the expectations I had set for it, and I had also started to grow out of the genre.
Digression aside, I first heard "Sunset" when I saw Caroline Polachek live last November. I instantly fell in love with the song – her vocalizations were stuck in my head all year. I thought I had learned from my previous disappointments, and consciously tried to avoid listening to any recordings or previews just to stop the hype from building.
I was, of course, wrong: even hearing the tune in my head sporadically over a few months caused it to change from the already distorted version I heard live to something better.
I wasn't the only one waiting. Caroline herself commented in her announcement post on Instagram: "played this one live for a year now to let it morph. and to anyone pretending to be annoyed by that: welcome to life – ownership is fake and desire is real." She's right: we as music fans have built up a culture where we expect our favorite musicians to do everything that we want, when we want it: that's not how art works. On the other hand, it's always humanizing when artists get mad at people on the internet.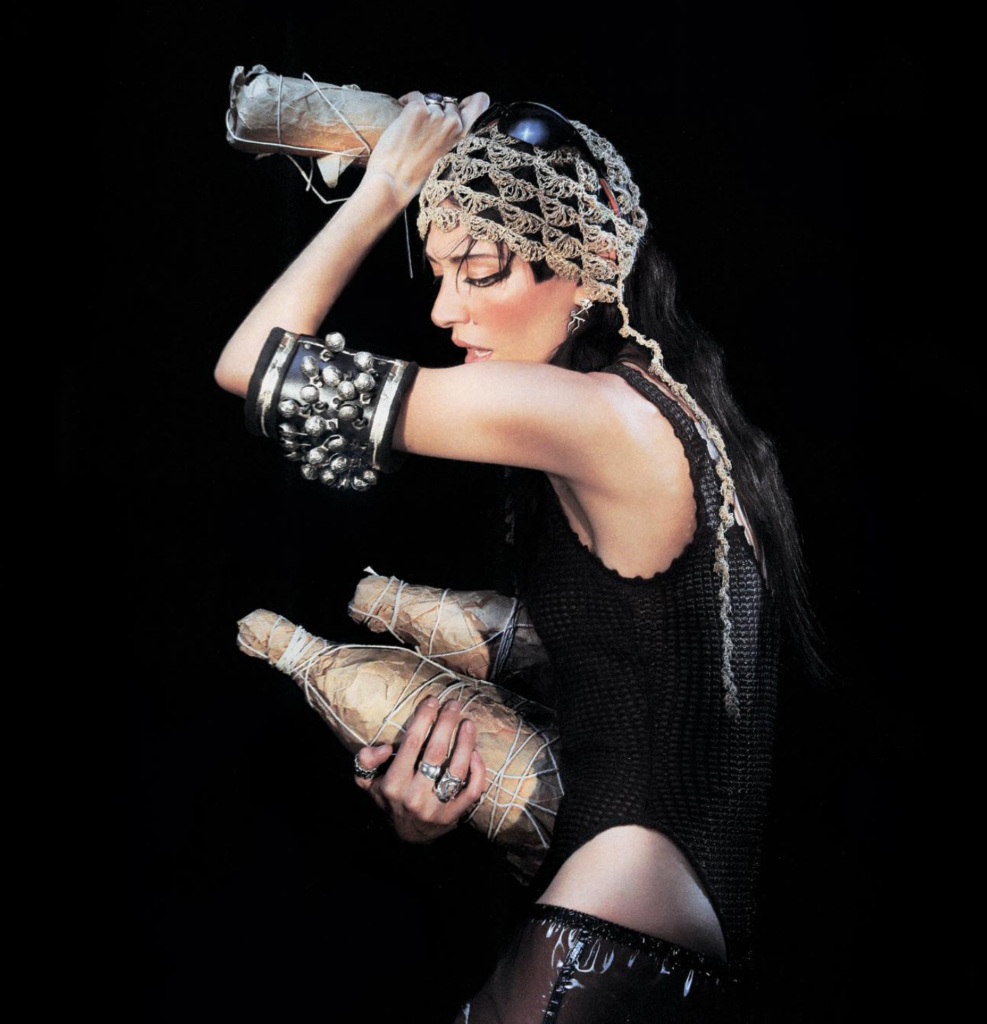 Anyways, the song came out last Monday. I still really like it! I think it's fun and energetic, and I love the flamenco-esque guitar flair. It does a great job of showing off her incredible vocal control: the OOOooOOOoos and the vibrato made me lose my mind. Always and continually impressed with those yodels, even if she doesn't break them out that often.
The track is unfortunately brought down by lackluster production handled by Sega Bodega. The claps in particular sound muddy and washed out, which really deadens their impact. The trappy half-time sections clash with the rest of the song, too: she's really not that kind of artist and it shows. It's easy for a song's production to change in your head if you don't hear it for a while, and that did me in: as much as the guitar and her vocals stayed stuck in my head all last year, the production on the final version was far from my expectations.
As for the lyrics, they're nothing revolutionary but have a few quotables, which I've come to expect from Caroline: "I'm wearing black to mourn the sudden loss of innocence / but it's alright because it hides the dirt and hides the wine."
It also released with an accompanying music video, which is quirky and adds onto the fun of the overall track. I'm a fan of the disembodied clapping hands; the cutaways to her bumper stickers ("I'd rather be playing Magic the Gathering", "⚠bunny is a driver⚠"); her leaning into the Koss Porta headphone aesthetic; and the shots of her spam texting oooOOooooOOOoo.
Caroline's been quiet for a while: excluding her surprise opera single, the last two singles off of her current album rollout, "Bunny is a Rider" and "Billions," were released a few months ago. "Sunset" splits the difference between the two past songs mood-wise, and I'm excited to see how the rest of the album comes along.
I can't fully hide my disappointment, but this will be my #1 played song on Spotify this month.